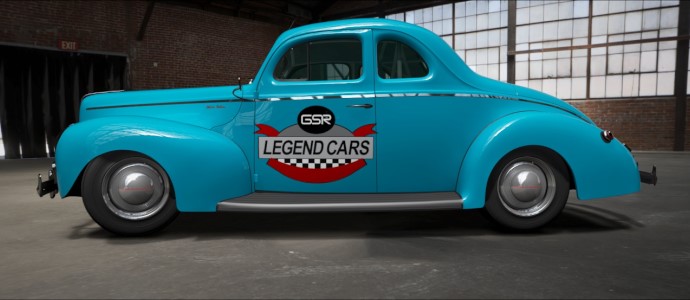 Known for being a springboard to the upper ranks of the oval racing world, Legends Cars provide excellent side by side racing at a low cost. Using a spec setup on the 1940 Ford Deluxe the Legends are a challenging yet accessible way to get your foot in the door of the world of oval racing!

The GSR Legends Cars will run an 8 race season on 4 ovals; ranging from the high banks of Sedona, to the ultra tight Camino Viejo mini circuit, to the techincal 1.5 mile Motegi, and the world famous Indianapolis Motor Speedway.
NOTE: This championship requires the June Meguiar's Car Pack in Forza Motorsport 4, or specifically the 1940 Ford Deluxe Coupe which can be brought individually from this car pack.